Paul Rodgers (Bad Company) 10/24/2018
You know the songs: "All Right Now", "Bad Company", "Feel Like Makin' Love", "Rock 'N' Roll Fantasy", to name just a few. You know the bands - Free; Bad Company. And of course you know the voice - Rolling Stone ranked him as one of the "100 Greatest Singers of All Time."
He's Paul Rodgers, and he's bringing his incredible vocals to the Resch Center this Saturday, for the Bad Company with Cheap Trick & Femmes of Rock show.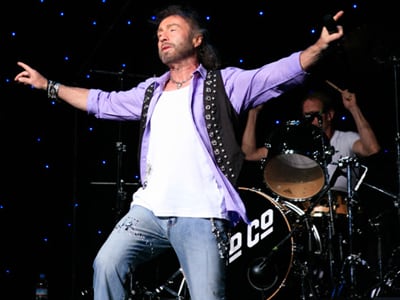 WM: It's an honor, Paul. Have you ever played in Green Bay before?
PR: No, I don't believe we have.
WM: How did you first start singing?
PR: Otis Redding got me started when I heard his songs. "A Change Is Gonna Come", "Down In The Valley", and "Mr. Pitiful." Then I heard Sam & Dave, and then the Temptations. I thought, "Wow, that's what I wanna do."
WM: How old were you when you first started?
PR: I was in school actually ... around fourteen years old. I had a guitar, so that made me eligible to join the class band. We all got together in somebody's mum's kitchen and made a heck of a racket. And I stayed with it. Music got into my blood and it's been there since. I've been living, actually, a Rock n Roll Fantasy. I went down to London, I met up with Paul Kossoff, and we formed Free. We wrote "All Right Now" and it became an international hit. Suddenly we were famous. I went on to form Bad Company with Mick Ralphs, and it's been a wild ride.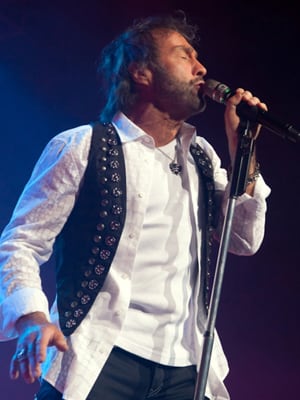 WM: You've been around for decades and have a lot of great songs. Have you ever thought about making another Bad Company album of new material?
PR: Well, that's always a possibility. There's a lot of new songs. Actually, I've been revisiting a lot of the Free songs lately. I did a tour with Jeff Beck and Ann Wilson where I did a lot of that old material and it was amazing. As a result of that I'm including the song "All Right Now" into the Bad Company set. It's a very very powerful song. Being that Simon (Kirke) and I were in Free, it makes sense. It fits in with the Bad Company catalog seamlessly.
WM: So you will be playing "All Right Now" when you play in Green Bay?
PR: Yes, we actually will! It's an arena-type song with big heavy chords and a good story line.
WM: You've been working with Simon for decades now. How old were you both when you started playing together?
PR: We were very young when we kicked off with Free. Andy, the bass player, was fourteen when we started! By the time "All Right Now" hit Simon and I were in our early twenties.
WM: You've lasted longer than many marriages. What makes it work between the two of you?
PR: I think it's musical. We have a musical compatibility. I like Otis Redding and he likes the drummer with Otis Redding. So we have that rapport, and it's very good.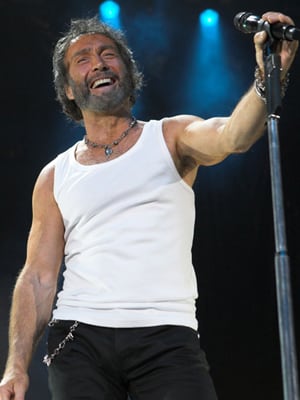 WM: You've had a lot of great hits, and on top of it you've had the privilege of singing and touring with Queen. How did that come about?
PR: Well, we did a TV show together and they didn't have a singer. Brian came to me and said if you sing "We Will Rock You" for us, we'll be your backing band for "All Right Now." That sounded like a pretty good deal, to have Queen as your backing band! So we played together and the chemistry was so good we decided to do a European tour. That tour turned into four years! They actually played a lot of my material too and they did an amazing job. At the end of that time, I thought it was time for me to get back to my own roots. And that's what I'm doing now.
Over the years we've had a lot of strong songs that allow us to have a strong set when Bad Company performs. But I went to see "A Star Is Born" last night at the theater, and saw the preview for the new Queen movie. It looks very impressive!
WM: Yes, it does! The Green Bay concert benefits a lot of both local and national charities. Do you have any charitable organizations that are near and dear to your heart?
PR: Yes, the Red Cross and everything they're doing with hurricane relief, absolutely. We do a lot of charity work ourselves, and we're happy to help. It's a feel-good thing!
CONGRATULATIONS to the following Bad Company / Cheap Trick / Femmes of Rock ticket winners!
Jon Pazdera
Terry Besaw
Jonathan Piotrowski
Barry Jay
Rich Menning
We will be contacting you on how to claim your tickets!