Bret Michaels 09/15/2015 - Oneida Casino - Green Bay, WI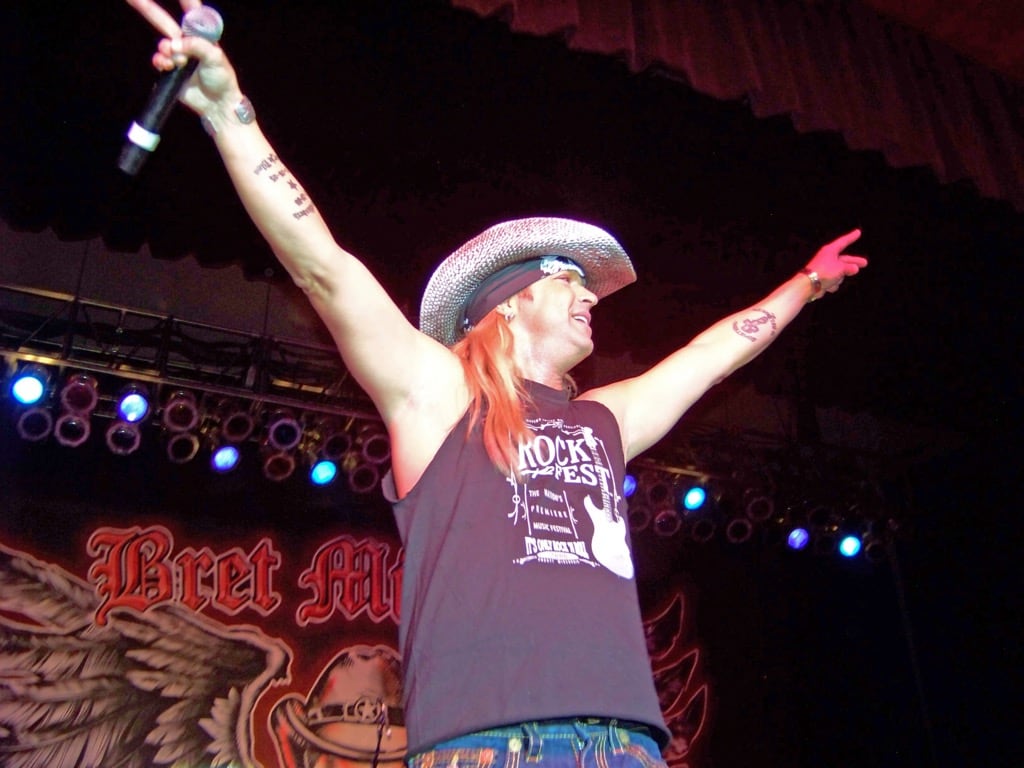 A few years ago Bret Michaels could have performed in Green Bay, and filled whatever hall fairly well. As the lead singer of the band Poison; THE glam rock band from the eighties, he has a fairly large fan base from the past few decades. But that was a few years ago. The concert he performed this Monday night at the Oneida Casino was not filled fairly well, it was PACKED. Credit that to Rock Of Love, his hit reality TV show on VH-1.
The night really should be broken into two separate events: the concert, and then everything else. Let's start with the concert. It started a half hour late, which only seemed to heighten the party mood of the crowd. When the band did hit the stage, they were given a huge Green Bay welcome straight from 1987. How odd it was to hear classic Poison tunes from a band that wasn't Poison. If you closed your eyes, you'd have a hard time telling the difference. I dare say they even pulled off some songs better live than the actual band that created them!
Bret Michaels, while not as active as he was two decades ago, still commanded the stage and the crowd with ease. He played up to the fact that Poison started several of their world-wide tours in Green Bay, and also that much of the Every Rose Has It's Thorn video was filmed here. Obviously the Poison hits received a big fan response, but so did the Rock Of Love theme song; Go That Far. He will never win any 'golden throat' awards, but that's not why he attracts crowds when he performs. He entertains, both on the stage and on his reality show. Everyone loves a simple catchy song, just like everyone loves a good cat fight. He knows this, and has used this knowledge to build a career that should have no problem continuing for the next decade.
The 'everything else' I referred to earlier was something to be seen. Parents with their kids, fans from earlier decades, new fans... you couldn't pigeon-hole this crowd. Yet they were all there to have 'nothing but a good time'. Forget the economy, the change in the political landscape, and the daily bump and grind. You literally could feel it in the air! It's clear that there is a love affair between Bret Michaels and Green Bay. And by the looks of it, GB won't be voted off the show anytime soon.