Kelly Clarkson 08/14/2005 - Location: Resch Center - Green Bay, WI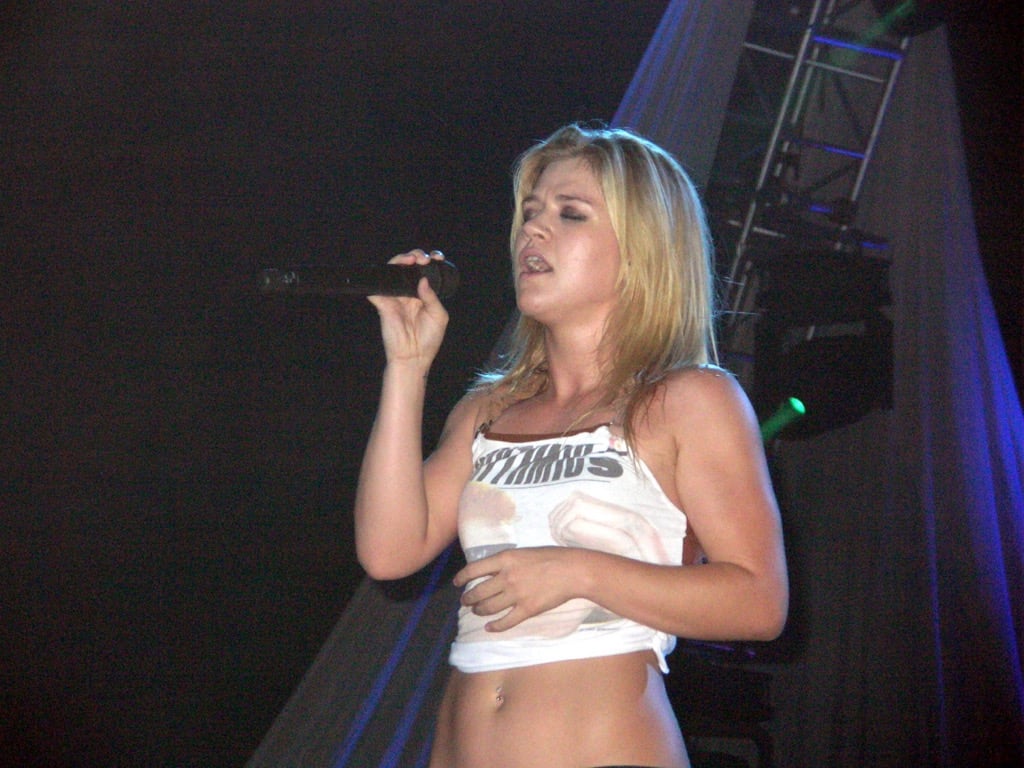 Not only has reality TV changed the television industry, it's also changed the music industry. A perfect example, if not the best example, is American Idol and it's first idol winner Kelly Clarkson. Had it not been for this reality show, Kelly would not be played on stations across America nor would she be on a very successful tour promoting her second release Breakaway.
Living up to the title of her current CD, Kelly continues to break away from her association as an American Idol contestant, and is definitely on her way to being a full-blown music diva. I'm not sure about her fans, but I was personally shocked when she first appeared on stage. No longer the cute brunette with a "girl next door" vibe, now she's a long haired blonde with half shirts showing off her tan stomach. But don't let her looks fool you, she's still a good 'ol girl who can sing better than 99% of her peers.
She was all over the place, belting through her hits like "Miss Independent", "Behind These Hazel Eyes", and "Since U Been". Her energy was contagious, and the crowd was loving every minute of it. She was definitely aware of her surroundings, acknowledging fans in every direction with her down-home manners and charm.
It's refreshing to see a pop idol who is a literally good girl. Not that I'm a prude, but the "good girls gone bad" ala Britney Spears and Christina Aguilera got old quick. It appears Kelly doesn't need to rely on rebelling or antics to make her mark in the music climate. Her humble attitude and killer pipes alone puts her above the competition, just like on American Idol.