Lonestar 08/07/2007 - Wisconsin State Fair - West Bend, WI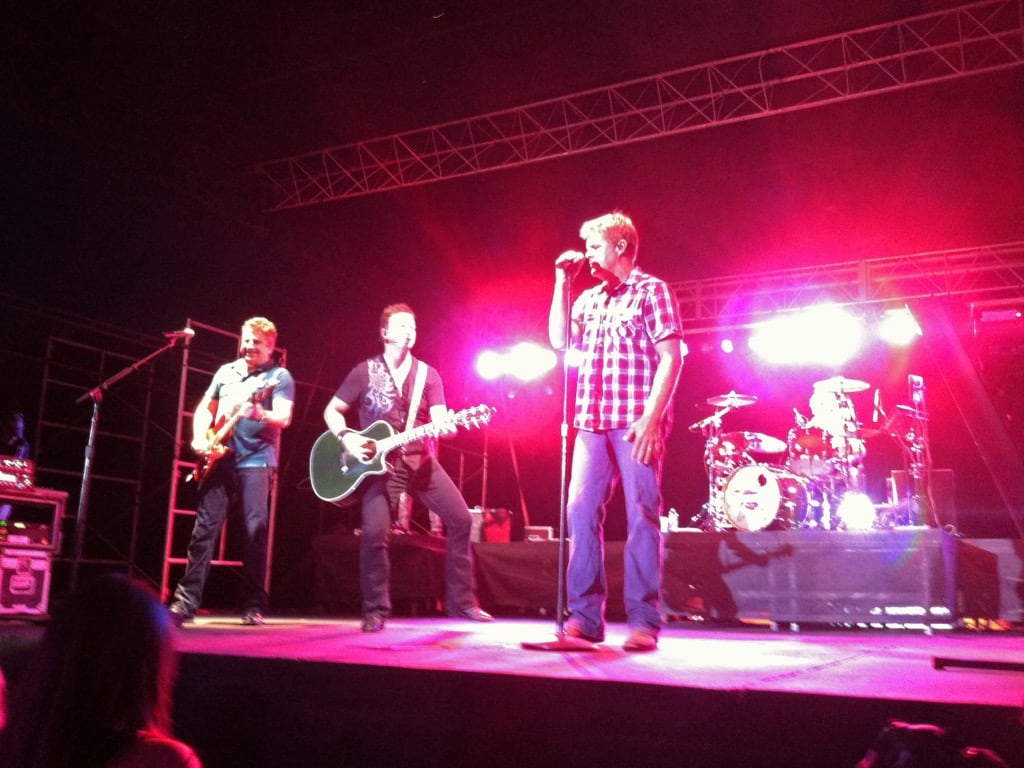 Even though the band Lonestar is about to go through a major overhaul with the departure of lead singer and main songwriter Richie McDonald, you'd never know it by attending one of their concerts. When the band rolled through West Bend to perform at the Wisconsin State Fair, both the band and their fans were ready to have a good time. Despite rumors of ill feelings between band members, their comradely and performance were top notch.
Performing four songs off their latest release, Mountains, the new material received overall a lukewarm reaction compared to their older material. The stand out song and most touching moment was when Richie McDonald sat at a grand piano and played the new song "Hey God". It's clear that while most of the band wants to rock out, Richie wants to be a crooner. And from what I saw from the reaction from the mostly female crowd, he'll have success at becoming one.
Lonestar played the songs that made them a household name such as "Amazed" and "I'm Already There", as well as playing fan favorites "Comin' Home" and "Mr. Mom". But what surprisingly received the biggest crowd reaction was the drum solo at the beginning of the encore. And even more surprising, at least for this reviewer, is that it consisted of numerous classic rock songs by the likes of AC/DC and Led Zepplin. What a strange musical climate we live in today where the country artists seem to embrace rock music from the 70's and 80's more than the modern rock bands of today. It almost makes me want to buy a cowboy hat. Almost.